Early Stage and Late Stage Startups Founded or Co-Founded by
Women co-founder must be majority/equal founder stakeholder
Companies registered on or after 1 Jan 2016 eligible to apply
The vision of TiE Women (tiewomen.org) is to embrace, engage and empower women entrepreneurs across the globe – irrespective of the size of the enterprises, origin, standing or background.
The vision is set to be achieved through a solid mission of sustainable and easy-to-adapt programming for all 61 chapters of TiE Global that will track the entire entrepreneurial journey with solid outcome metrics. The program is built on the Pillars of TiE Women: Learning, Mentoring, Access to Funding, Scalability, Safe Space, and Community.
2023 Global Program Timeline
March 31st, 2023
Launch
Applications Launch
.
.
July 20th, 2023
Close
Application Close
.
.
July 20th – Aug. 31st, 2023
Chapter Finals
Chapter Finals
.
.
Sept. 1st to Oct. 31st, 2023
Mentor Connect
Chapter and global mentor connect + accelerator sessions
November, 2023
Global Finale
Global Finale at TGS Singapore
.
2023
empoWer IGF
empoWer IGF
(India Chapters only) (TBD)
.
Equity free cash prizes
$50,000
Mentoring
by successful entrepreneurs
Investor Access
From around the world
Networking
With global participants and TiE members
Global Platform
to showcase your startup
Learning
Sessions and events
Impact and Journey so Far
5500+ Applications across 60 countries (1600+ in 2023)
350+ Women-led Startups Accelerated
600+ Women Entrepreneurs received chapter level mentoring
100+ Mentors and Experts engaged
13 women-led startups received equity-free grants worth $350K+
Early Stage and Late State Startups Founded or Co-Founded by
Women co-founder must own atleast 33% of the equity
Companies registered on or after 1 Jan 2015 eligible to apply
# of startups
women founders touched
# of investments
Total prize money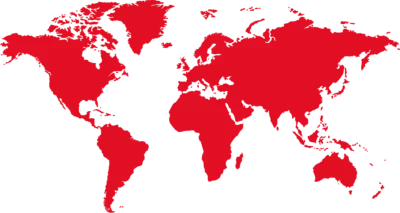 TiE Global
TiE is the world's largest network of
entrepreneurs with a stated mission of
fostering entrepreneurship globally
WEALTH
CREATED
$ ONE
TRILLION+
EMPLOYMENT
GENERATED
2.5 MILLION +
DIRECTLY
#QUANTUM OF
INVESTMENTS
$ 50-70
BILLION
#OF STARTUPS
MENTORED
25,000+
STARTUPS
"The TiE Women pitch competion has helped
my startup fine tune our business model. The extensive
mentoring gave us an outside in perspective and
helped transform our idea into a global product.
Giada Bertola
Erotology, TiE Africa