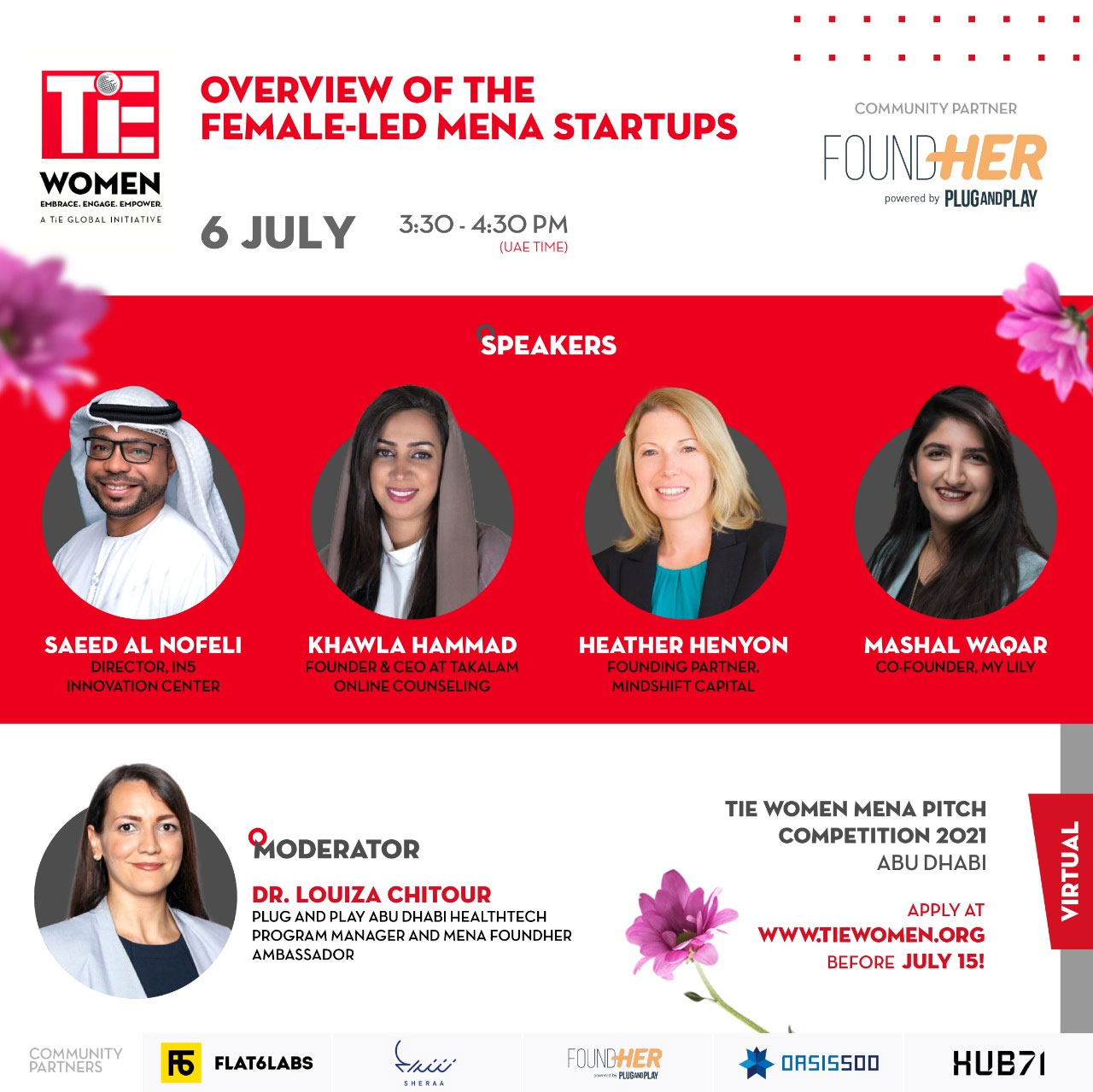 Overview of the Female-Led MENA Startups TiE Women x FoundHer (Plug&Play)
According to UNESCO, women outnumber men in universities and make up to 57 percent of all STEM (science, technology, engineering, and math) graduates. This rate exceeds the 35 percent share of women studying in STEM fields. However, only one in five women are economically active.
Capitalizing on such significant growth potential would increase resilience in an economy. In terms of wanting to "make a difference" through their businesses, yes, women's responses exceed those of men in most countries, and so do they in MENA. This may indicate that these businesses meet their customers' needs better and it could well be the secret to the staying power of the impressive sample of current women entrepreneurs in MENA, who have grown their businesses despite prevailing gender-based barriers. As such, women-led businesses strive to be financially lucrative and socially impactful.
Come join the conversation this Tuesday as we have gathered some leaders in the industry of the MENA region to have an open conversation on women led startups, investing in women and more about this in the MENA region.