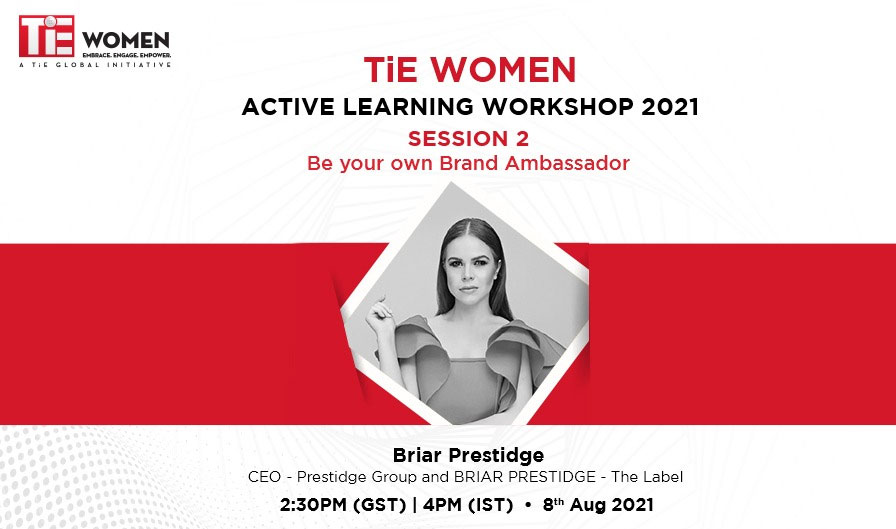 TiE Women – ALW2 – Be your own brand ambassador
In session 2 of the TiE Women Active Learning Workshop, we will focus on building a personal brand.
Our Expert, Briar Prestidge is a serial entrepreneur and CEO of Prestidge Group, a PR, personal branding, and production agency managing high profile personal brands for HNWI, C-level executives, technology experts, celebrities, and investors in Dubai, Saudi Arabia, New York, and London.
She is also the CEO of BRIAR PRESTIDGE-The Label, a corporate collection of premium power suits made from Italian fabrics, cufflinks, briefcases, and shirts; shipping internationally.
The topics covered during the session –
– What is a personal brand
– Personal and founder branding,
– How to use an integrated strategy to bring in new connections, media opportunities, and speaking engagements to ultimately market your business and to establish yourself as a thought leader and recognized expert.
– How to develop an engaging personal brand that influences your business
– How to get more media and keynote invitations
– How to create content for social media
– 5 must-do strategies for entrepreneurial success