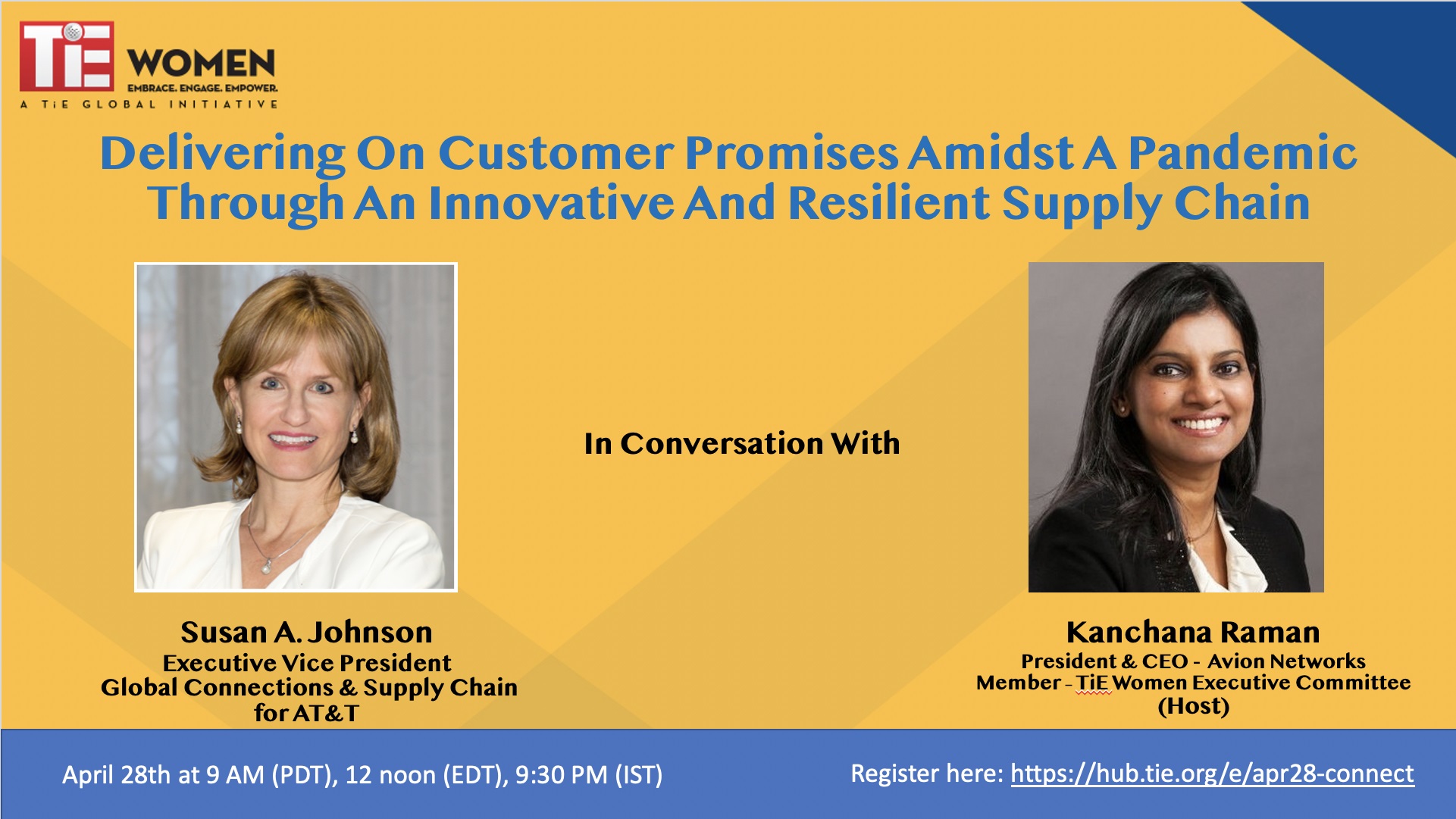 TIE Women Connect – Ep 6: Delivering on customer promises amidst a pandemic through an innovative and resilient supply chain
TIE Women presents Susan Johnson, Executive Vice President of Global Connections & Supply Chain at AT&T.  Susan will be in conversation with Kanchana Raman, President and CEO – Avion Networks and an Executive Committee member of TIE Women.
Susan will talk about how to deliver on the customer promise during the pandemic through innovative and resilient supply chain. She will discuss her leadership journey going through transformation with 5G network build, First responders priority coverage, connecting pop up hospitals, real time visibility of Covid distribution and customer connectivity to handle unusually high call volumes. She will share her perspectives on value creation opportunities for corporate intrapreneurs and entrepreneurs.